What is a Google People card?
Google always tries to invent something new, different from other competitors, which can hold the potential to make people feel happy and encourage them to spend their time on the internet directly or indirectly.
But this time, Google has recently launched something new to encourage people to comment, advise, and create and show off their internet presence with the People card, which leads to today's topic, "How To Add Yourself On Google Search."
People cards let anyone spotlight themselves on search engine result pages (SERP) like never before. This new thing is just another limited launch only in India. Then, look at how you can create a "People Card" for you and your friends in some steps.
Google Says About This Feature:
We are solving these challenges with a new feature called people cards. It's like a virtual visiting card, where you can highlight your existing website or social profiles you want people to visit, plus other information about yourself that you want others to know.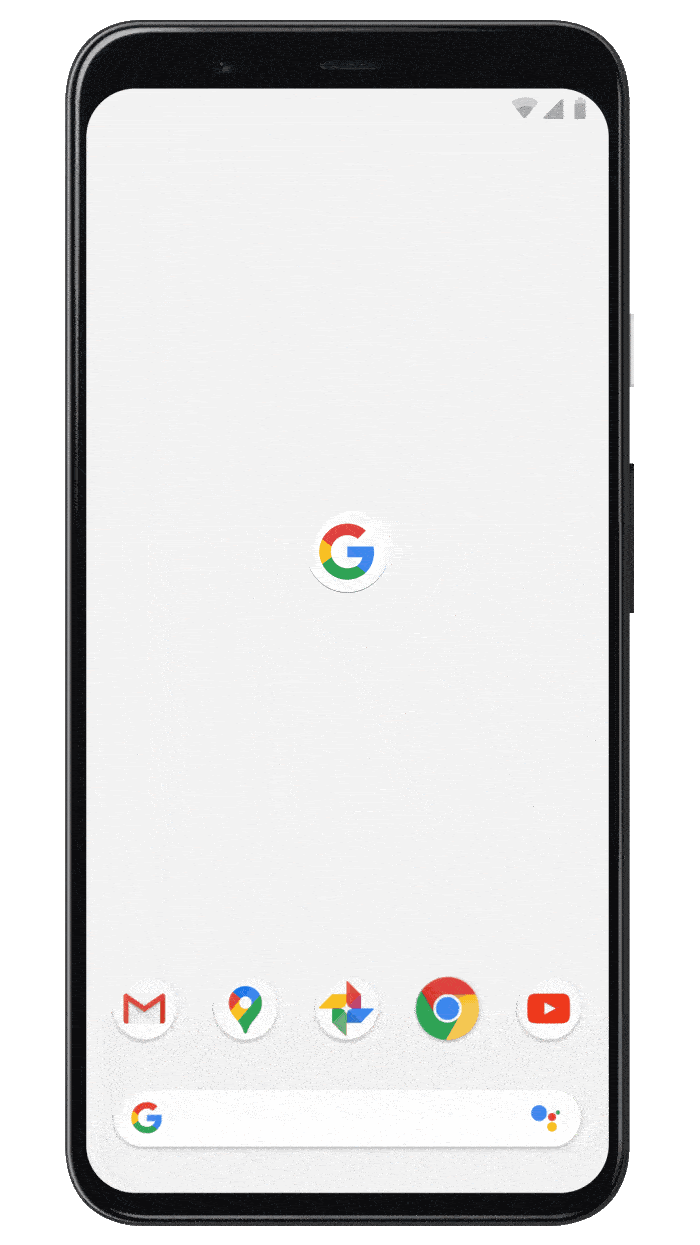 How To Create Your Own People Card On Google Search?
Step1: Search "Add Me To Google Search" On Google
The first step always starts from Google; open the browser on a mobile phone or Google search app (The feature is only available on mobile devices Android, iPhone, or iPad) and Search "Add me to Google search." You may see several options but select the first option, "Add yourself to Google Search." To begin building your new card, tap on "Get Started."
Note: Sometimes, while searching for "Add Me to Google Search" on Google, you will find Add Your Business On Google For Free. Here, you will see three Dots click on it, and you will see the option Add Yourself to Google Search here you go.
Step 2: Fill out the information that you want to share publicly on your card
Time to fill up your information, click on the "Get started" button and start filling in required and optional fields as per your needs.
Name

Location

About

Occupation and Other Details
You can add other information as your wish; the more you fill in more chances to be shown on SERP and local tracking can easily be implemented. Google lets you add your social media links right below additional optional information.
Things are more straightforward and better, and it appears to people. You will see that Google lets you fill in most of the information manually to keep only updated information. But Google will populate the Email and Phone number fields automatically.
 But if you want to change those, you should sign in with another account and a phone number that you will have to update through Account settings. However, you can hide your contact information if you want, as Google always respects its users. But if you are providing any sort of services, this will be an excellent chance for you to add a simple way to contact you.
Step 3: Preview Your People Card
Before Publishing your "People Card," you must see the preview of it, and once you get satisfied with the card look, you can save it right away and instantly index it in search results.
And if you want to share it or see it, you can search with your name.
Note: The People card will only be available for Indian users and will be rolled out to users in Kenya, Nigeria, and South Africa. Google might be made visible by the day go. Although Google hasn't enclosed any cards on its worldwide usage)
Step 4: Submit Your People Card
After Previewing, You are Ready To Submit Your People card.
How To Make Your Google People Card More Effective?
Once your Google People card is created, it will be visible to anyone who searches for your name on Google. In order to make your Google People card more effective, be sure to include all of the relevant information that you want to share.
For example, you may want to include your email address, phone number, website, or social media links. Including this information will make it easier for others to connect with you and learn more about you.
Additionally, be sure to keep your Google People card up-to-date so that your contact information is always accurate. By taking these simple steps, you can ensure that your Google People card is effective and helps you connect with others.
Do People Outside Of India Can Take Advantage Of These People Card?
Then the answer will be yes and no, both! People looking to create a presence on Google are not small; thus, it will be tough to get visibility online with individual efforts. Not only that, but it is only visible to Indian users, and rolling out to users in Kenya, Nigeria, and South Africa., so people from outside of India, Kenya, Nigeria, and South Africa can't take real benefit from it. 
However, If you are a marketer or are selling something good, you might benefit even after getting little visibility. And those who are outside of India can use VPN to create a "People Card." However, it will be of no use to you if you are not looking for Indian Customers.
This "People Card" was Originally designed for small business professionals, influencers, freelancers, job trackers, and anyone striving for little online presence. Based on the privacy settings that you made up, if someone searches for you, then they will see your name, Profession, and Location, and if you are allowed to show your Phone no and Email, then that will appear right below the location address; on "People card." 
Which Are The Benefits Of The Google People Card?
1. Easy Way To Share Your Contact Information With Others
If you're looking for an easy way to share your contact information with others, Google People Card is a great option. With People Card, you can create a virtual business card that includes your name, email address, phone number, and website.
You can also add a photo and a brief description of yourself. Once you've created your People Card, you can share it via email, social media, or QR code.
2. Great Way To Network And Connect With Other Professionals
In today's digital age, it's important to have a strong online presence. One way to do this is through the Google people card. This is a great way to network and connect with other professionals.
This card is easy to share, so you can reach a wide audience with just a few clicks. If you're looking for a way to boost your online presence, creating a people card is a great place to start.
3. Great Way To Promote Your Business
Google people card is an excellent way to promote your business. It is a great platform that allows you to reach out to potential customers and promote your business in a very efficient way. You can use this card to target specific demographics, and you can also customize it according to your business needs.
The best thing about this card is that it is very user-friendly, and you can easily set it up within minutes. Moreover, it is a very cost-effective way to reach out to potential customers and promote your business.
Google's Guidelines For People Card
You must only include information about you: Google can remove your people card if you submit content that doesn't reflect who you are or what you do.
Create your people card by adding suggestions for fields like "hometown" and "profession": You can also add your own text if none of these suggestions work.
Update your information Regularly: Google may not show your people card if your card hasn't been verified or updated in a while.
How Do I Edit My Google People Card?
Open the Google Search app or Google.com.

Verify that you are logged in to your Google Account.

Search for Edit my People Card

Tap Edit at the top right corner of your people card.

Edit your contact information.

Enter the contact information you wish to share publicly in order to add your contact details.

You can delete your contact information and leave it blank to remove it.

Tap Preview at the bottom.
Tap Save if you are happy with your card.
How Do I Remove My Google People Card From The Search?
Open the Google Search app or Google.com.

Verify that you are logged in to your Google Account.

Search for Edit my People Card.

Tap Remove my Google search card to remove it and its contents.
Frequently Asked Questions
Q. Why add me to search is not working?
You must have a personal Google account, and your language must be set to English. This feature is only available for mobile devices (Android or iPhone, iPad, or iPad).
Q. What should I add to my Google People Card?
Your name, photo, cover photo, contact information, education, as well as social media links should be included on your Google people card.
Q. Can I edit my Google people card after I create it?
After you have created your Google People Card, you can make https://gmbbriefcase.com/ changes to it. Log in to your account to make some changes.
I am the founder of Citation Builder Pro. I have been in the SEO and content marketing industry for 15 years and have a lot of experience in public relations and online marketing.
I started Citation Builder Bro to help businesses of all sizes create high-quality citations for their websites. My team and I are dedicated to providing our clients with the best possible services.